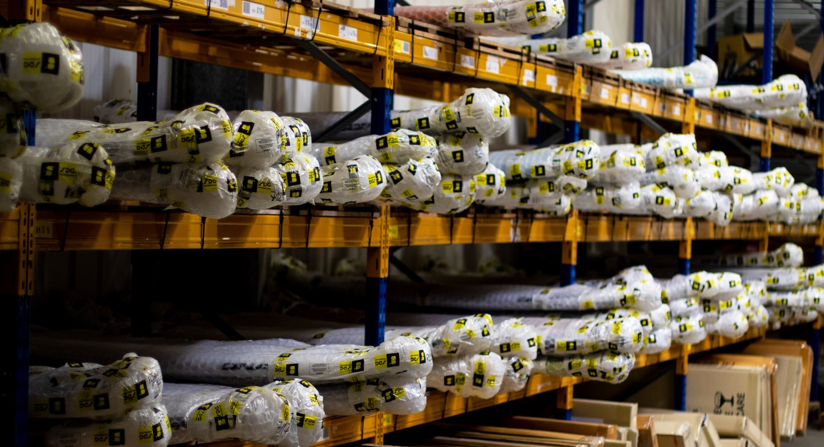 When we receive a package, we like it to be well done, so when we ship, we protect it in the best way possible in neat packaging.
The surfboard is a fragile object that must be well protected and packaged to avoid any accident during transport, which is why we are committed to providing maximum protection in sending your order. Everything is carefully packed so that the package resists transport and arrives in perfect condition.
Here are the packing steps:
- The board is packed 2 inches double-layer bubble wrap with AirCap air-impermeable technology to maintain a thick layer of air that preserves the damping power.
- The bubble wrap is held firmly by adhesive tape.- The nose and tail are reinforced with several layers of bubble wrap until a 4 inches thick bubble mattress is made.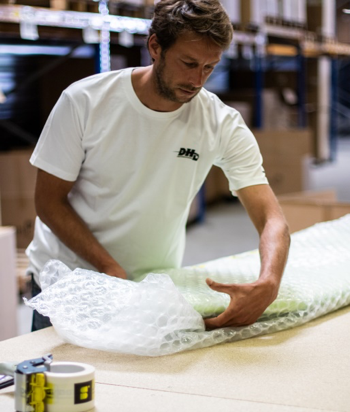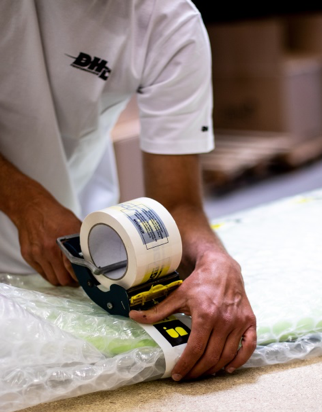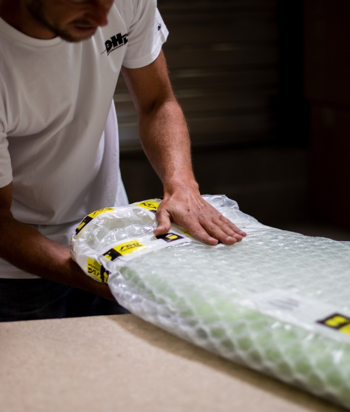 - Two high quality rigid double-ribbed cardboards made in France are nested, stacked and sealed: they protect the board uncompromisingly during the trip thanks to its solidity. The spaces are filled with bubble wrap..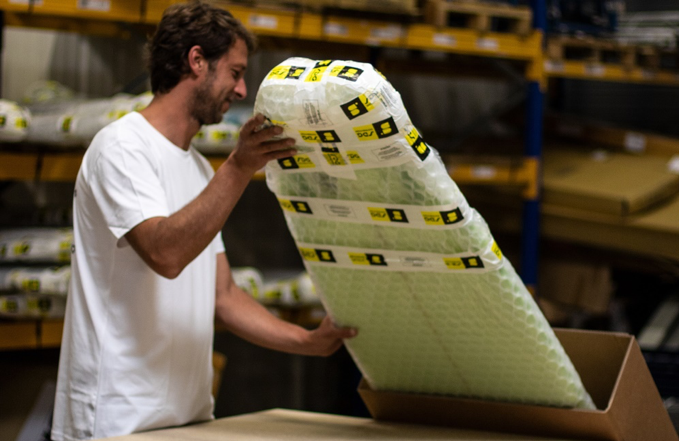 When unpacking, do not use any sharp objects that could damage the board.
You will also find stickers of the brand offered in your package.
You can consult our delivery and payment terms here.